Exterior Home Painting in Northeast IL & Southeast Wisconsin

Tap to Call: 847-815-8774
Exterior home painting coatings beautify your home, and protect against the mid west's ever changing weather conditions.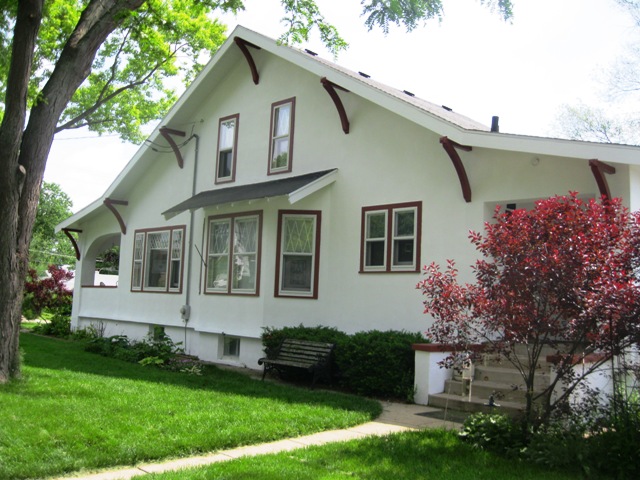 Our experienced painting technicians are skilled in an extensive range of services, including exterior preparation, painting, staining, carpentry, power washing, wood repair, restoration or replacement, and much more.
All work is delivered with precision and care to meet the highest industry standards and our own.

Whether your house is newly constructed, purchased from a previous owner, or it's time to renovate, maintaining your home's exterior and repair needs is easy and cost-effective when working with a local painting contractor, the experts at Jay's Quality Painting.
Your satisfaction is our priority, where you can trust your job will be completed in a professional manner, with deadlines honored, and clean up performed properly.

Exterior Home Painting Services Include:

Complete Exterior House Painting and Decorating
Stucco
Wood, Composite, and Vinyl Siding
Doors and Windows
Fascia and Eaves
Wood and Vinyl Shutters
Decks & Railings

Aluminum and Vinyl Siding

Power Washing, Cleaning, Coating and Sealing

Removing Mildew, Dirt, and Salts
Decks
Patios and Sidewalks
Concrete Aggregate

Brick Patio

General Cleaning of Surfaces

Staining and Finishing of Natural Wood Surfaces
Doors and Windows
Siding
Decks and Rails
Thresholds

Epoxy Floor Finishes
Repair and Replacement Services
Carpentry
Rotted Wood

Decks and Patios

Architectural Epoxy Repair Systems
Aluminum or Vinyl Siding, Soffits and Fascia's
Handyman Services

Note: Every day we work in conjunction with other general contractors, plumbers, electricians, etc... so, if we don't do it, we are always happy to refer someone we trust that does.

Achieving Durable and Long-lasting Finishes
Surface preparation is vital for any successful exterior work. The correct materials need to be selected and used in order to clean, prepare, and coat your surface area.
Mildew, chalky residue, grime and dirt must be thoroughly cleaned in order for the paint to properly adhere to the surface and any flaked or blistered old paint needs to be scraped and sanded correctly.
Bare wood needs to have a primer applied and exterior-grade caulk needs to be used on all doors, windows and trim.

We use a wide range of suppliers to accommodate your needs and budget and offer expert advice on exterior color selection and application.

For quality work at affordable prices: Contact Jay

Note: We recommend that if your paint is starting to blister, peel or crack that you take action right away to avoid inviting a larger and more expensive project down the road.

Jay's Quality Painting > Services > Exterior Home Painting